There are many B schools in India, but Bhartiya Vidya Bhavan is one of the oldest and reputed management college located in Kolkata. It is affiliated with Maula Abdul Kalam Azad University and it is approved by AICTE, Ministry of Human Resource Development, Govt of India and Department of Higher Education and Govt of West Bengal. This is one of the top B schools in Kolkata which offers you both MBA and BBA programs. We turn young enthusiasts into the professionals by grooming them. We focus on practical knowledge also so that our students can compete with the world, our libraries, computer lab, and the personality development session turns out the best from you. Our faculty of the college is the industry specialist, they teach you and also share their experiences to guide you in the best manner they can.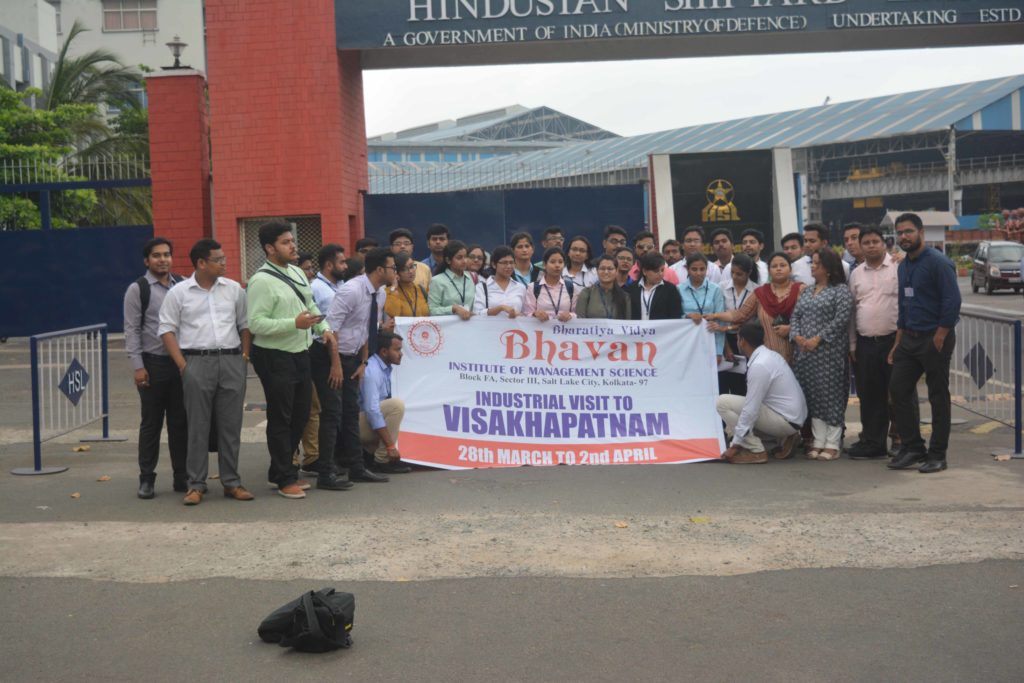 Which is the Best management course to become a Graduate?
Nowadays everybody wants to take professional education to uplift their career. If you are just completed your senior secondary education and looking forward to any graduation, then BBA is the best option for you. BBA gives you an overview and understanding of business administration with practical exposure. We offer three BBA programs such as normal BBA, in risk and insurance management, and in supply chain management which is recognized from AICTE and affiliated by MAKAUT. It's a full-time course for three years. We conduct classes for five days a week from Tuesday to Saturday from 10.30 am to 5.30 pm which is very good for the students who simultaneously pursue CA and CS.
MBA empowers your future
Every big organization wants a candidate who completed their MBA from reputed college with good exposure and know-how to work in an organization. Bhartiya Vidya Bhavan provides all the qualities and exposure, which is important for the growth of any professional. For completing the MBA course you need two years. We give six major operations in which they want to pursue their MBA such as Business Analytics, Finance, Human resource, Marketing, MIS and Health care management. Our evaluation process is very effective we take an exam at the end of every semester, and during the semester we ask them for presentations, assignments, and sessionals, etc. It is affiliated with MAKAUT and recognized by AICTE, we have strict about attendance. A candidate must get at least seventy-five percent of attendance to sit in the exams.
Entrance exam
To take admission to a good college is a very tough job because the competition level is very high. Management education in Kolkata gives the option to every education if they get good marks or rank in the entrance examination.
If you want to take in the BBA course for our college then your admissions depend on the percentage you get in your higher secondary exams and senior secondary exam. And rest depends on the cut off percentage of the particular year which is decided by the management. The eligibility criteria of the MBA admission depend on the percentile you get in MAT which is organized by AIMA, another option is to get a good rank in JEMAT this exam is conducted by the MAKAUT. After this, you have to clear group discussion and personal interview round. Before all this, the cut off list is decided by the management of the college.
Fee structure and Placement
The fee structure of the top MBA in Kolkata college is very high but in the case of Bhartiya Vidya Bhavan we offer very reasonably for both MBA and BBA. You can also pay the fees in three to four installments. We have collaborated many of the renowned and bluechip companies which come into our college for placement. We provide quality education with the best job for our students. Companies like KPMG, ABN-AMRO, Axis Bank, ICICI, Genpact and the list goes on.