Business is an important subject regarding the growth and economy of a country. Graduates in Business Studies have extensively widespread prospects of career. Business Education is perhaps a fast-developing genre of professional education. Over the years, many business schools have been established, with an increasingly advanced syllabus and learning facilities. One such milestone in Business education is BIMSKOL- Bharatiya Vidya Bhavan Institute of Management Science, Kolkata.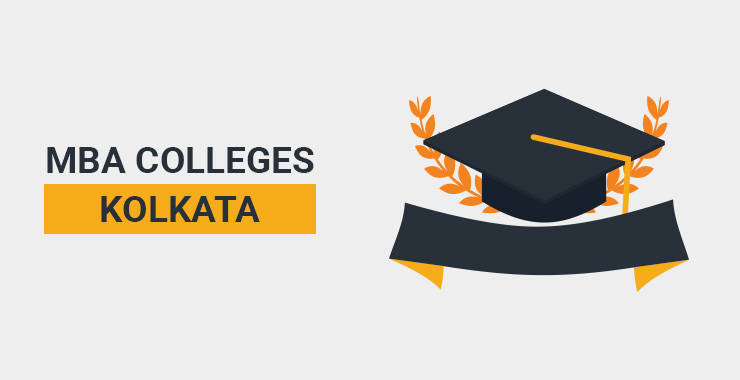 Affiliated to the Maulana Abdul Kalam Azad University of Technology, BIMSKOL is a private Business school started in the year 2000, an aegis of Bharatiya Vdhya Bhavan, founded by Kulapati Dr. K M Munshi in 1938. Focused on providing almost all possible facilities, BIMSKOL has been ranked amongst the top B schools in Kolkata. Discussed below are five reasons why BIMSKOL is the best in Kolkata.
Student-centric education
The school aims to train young energetic minds, to groom them for a glorious career in the highly competitive world. The school focuses on providing an all-rounded development, ensuring that the students not only have sound theoretical knowledge but also strong practical competence. Affiliated to MAKAUT and approved by All India Council for Technical Education (AICTE), the school offers specialization in four areas, along with dual specialization, to make the students even more capable of handling the real-world situations. With highly sophisticated facilities like library, computer labs, language rooms, etc. the school attempts to create an ideal learning environment for students.
Excellent Recognition
Being one of the top MBA colleges in Kolkata, it is the offspring of the famous Bharatiya Vidya Bhavan, whose founding members include Dr. Rajendra Prasad, Shri C Rajagopalachari, Pandit Jawaharlal Nehru, Sardar Vallabhai Patel and several other distinguished scholars, statesmen and leaders of modern Indian Renaissance. It has an international reputation as an intellectual, cultural and educational movement. It has 112 centers, over 7 being oversees, and 280 constituent institutions. With such a celebrated history, BIMSKOL aims to create an equally celebrated future for all its students.
MBA Students from this University continue to secure top positions in all India examinations and other national-level competitions. The graduates have proved to be able and efficient in the field, with a commendable performance. Hence, time and again, it proves to be the best Management institution in Kolkata.
New-Age education
Attempting to provide an all-rounded development, the teaching methodologies in BIMSKOl is a balanced mix of classroom learning, learning aids, group learning, case study, and non-classroom activities. Distinctive emphasis is laid on group activities and communal learning, to prepare proactive managers who seek and acquire knowledge, rather than it being imparted in classrooms. Also, the fact that the career shall demand a lot of interaction and communication is another detrimental agent in defining the learning processes to be more eccentric and non-linear.
Audio-visual learning facilities like the advanced VCR, LCD projectors and modern mounted ceramic boards are provided in each classroom. Separate tutorial rooms are available for specialization classes.
Summer Projects, which are a part of the curriculum impart the opportunity for students to work in industries for 6-8 weeks. The institute operates from Tuesday to Saturday, purposely excluding Mondays to allow students to visit industries. Students can also pursue other value-added professional interests apart from academics. Active participation of students is encouraged in seminars, panel discussions, conferences, CSR activities, and club activities to enhance their management skills.
World-class faculty
The importance of competent teachers, as valuable guides to the students, is well perceived by the institution, with a handpicked set of highly qualified and experienced faculty. The faculty members are recruited from diverse areas of specialization and corporate heads. Guest lectures by some prominent personas in the field on a regular basis provides interactive sessions and knowledge gain from people who are successful in the industry. Additional workshops and seminars conducted by renowned businessmen and scholars provide value-added training.
100 percent placement support
Finally, the aim of any institute is to settle the students on a career path of their interest. Hence, BIMSKOL can proudly claim that so far it has been able to produce almost cent percent placement results. With concentrated placement training programs and specialized trainers, the students are guaranteed placement support.
BIMSKOL receives potential recruiters from famous companies like NIIT, Airtel, Berger, ICICI Bank, Axis Bank, ITC, Hyatt, Whirlpool, Infosys, Pepsi, Reliance, etc.
BIMSKOL is undoubtedly one of the top B schools in Kolkata, providing holistic professional training, with equal parts academic proficiency and practical competence. The aim of the institute is to produce graduates who are passionate and capable. With world-class facilities and faculty, BIMSKOL is the best Management institution in Kolkata, if you seek to pursue a valuable education and training in Business science. Known for its successful outcome every year, the institute constantly strives to make education better for all those eager minds who come with big dreams and great expectations.